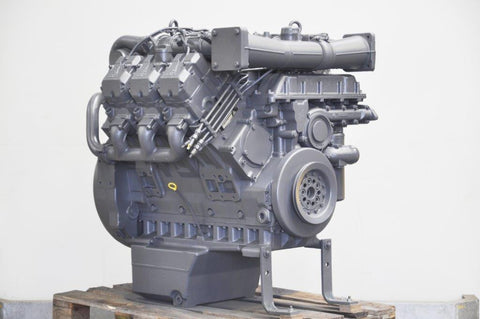 For sale Deutz Engine BF6M1015C (remanufactured) Serial: 9155246
We can offer you a used checked BF6M1015C engine.
The engine has been reconditioned in 2010. And hasn't run since then.
The company that we bought it from had is as a spare engine, but they didn't have any use for it anymore.
See pictures in attachment.

We will make the following changes to the engine:
Mount fan drive
Change injection pump (is now mechanical)
Mount gears for Power Take Off at the back of the engine.
When you connect your control block, the engine will run in the same power and speed configuration.


QUESTIONS?
[powr-contact-form id=1b1e7763_1471361923]
AN ENGINE SPECIALIST YOU CAN TRUST, SINCE 1965